ABOUT ME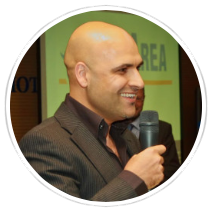 With over two decades of hands on strategic and pioneering work in digital media worldwide, Sirous has developed a deep understanding of how cultural diversity and globalization influence organizations, businesses, sales & marketing. Sirous is passionate about culture, technology and communications and enjoys sharing his views and insights through trainings, presentations and consultancy.
Sirous is the founder of Tripylon Media, a boutique management consultancy firm specialized in developing cross media marketing strategies and business models. In this role, he combines his personal and professional experience with scientific and academic research to help his clients manage culture and cultural differences as key success drivers for their business.
Having lived, studied and worked in over fifty countries spread across five continents Sirous provides his clients a unique mixture of real life intercultural experiences, strong business acumen and a solid academic background. He has worked with over two hundred international clients and partners, among which industry leading multinational corporations.
Sirous is a respected thought leader, who has presented and chaired sessions at various international conferences and events. In his presentations, he inspires his audience with personal insights, from his years of traveling and work. Currently, Sirous is researching and writing a book on the influence of culture on international marketing and digital media.
Prior to Tripylon Media, Sirous worked for CGI (previously Logica/CMG/Acision) and held a number of positions in Sales & Marketing including his last role as Director of Innovation Network. In this role, he collaborated with partners worldwide to create innovative applications and services for the communications industry. In his earlier positions Sirous was involved in many industry's firsts, including the launch of the world's first mobile media company in seven countries and the introduction of mobile internet.
Sirous graduated summa cum laude from the University of Amsterdam with a Master of Science degree in Computer Science in 1996. His specializations were Theoretical Computer Science and Artificial Intelligence.

TESTIMONIALS


Bernard Smeenk
Policy Advisor International Centre, Amsterdam University of Applied Sciences

Floor de Groot
International Management Studies, Utrecht University of Applied Sciences



Annebeth Wierenga
Corporate Communications Manager

Linda de Wit
Communication Advisor, MLD Foundation

Alexandra Popova
Marketing Director

Nienke de Boer
Development Manager

Marian Bauwman
HR Director, NWB Bank
DartGroup Greenspot – Culture in Business Interview with DartGroup Woensdag 19 maart 2014 | 17:00 – 19:00 uur Interview Transcript in English What does the statement 'Culture eats strategy for breakfast' mean to you? It is quite simple....
CONTACT ME
Sirous Kavehercy
☏ : +31 6 26111126
@ : info (AT) tripylonmedia (DOT) com
✉ : Amsterdam, The Netherlands
Chamber of Commerce : 37140901