ABOUT ME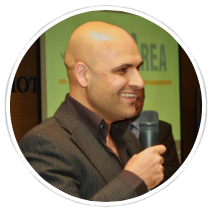 Sirous Kavehercy
People are loyal to culture not strategy
Why
With two and a half decades of hands-on strategic and pioneering work in digital media worldwide, I have gained valuable practical insights into how technology, diversity and culture influence digital transformation in organisations.
Understanding the ever evolving context of globalization, technology adoption and media consumption is a continuing source of inspiration for me. I believe that successful application of any technology is very much related to its cultural relevance, be it national, regional or organizational.
How
I work with organizations in both the private and public sector and help them achieve their digital transformation goals, manage diversity in the workplace and develop effective communication strategies. My broad background in information technology and human sciences enables me to comfortably build bridges in organizations and connect various teams and departments.
Having lived, studied and worked in over fifty countries spread across five continents I offer my clients a unique mixture of real life intercultural experience and strong business acumen. I am a certified trainer and accredited consultant and enjoy sharing my views and insights through keynotes, training and workshops.
The primary focus of my activities is to trigger the curiosity of my audience and inspire them to want to learn more and take action. I do so by sharing my experiences and stories, anecdotes and surprising insights from my many years of working and traveling abroad.
What
In 2011, I founded Tripylon Media, a boutique management consultancy firm specialized in training and advisory services having to do with culture, communication and media. I combine my personal and professional experience with scientific and academic research to support my clients manage change and transformation in their organizations.
In addition to my work as a consultant I also provide lectures, teach and develop courses for a number of business schools and universities. By combining my academic work with my business activities I am able to make scientific research accessible for professionals in their day-to-day work.
Prior to Tripylon Media, I worked for a number of market leading companies and held various positions in consulting, marketing, business development and innovation networks. I collaborated with partners worldwide to create innovative applications and services for the communications industry. I have been involved in realizing many industry's firsts, including the launch of the world's first mobile media company in seven countries and the introduction of mobile internet and messaging services.
I graduated summa cum laude with a Master of Science degree in Computer Science in 1996. My research focused on Artificial Intelligence and Machine Learning using Neural Networks.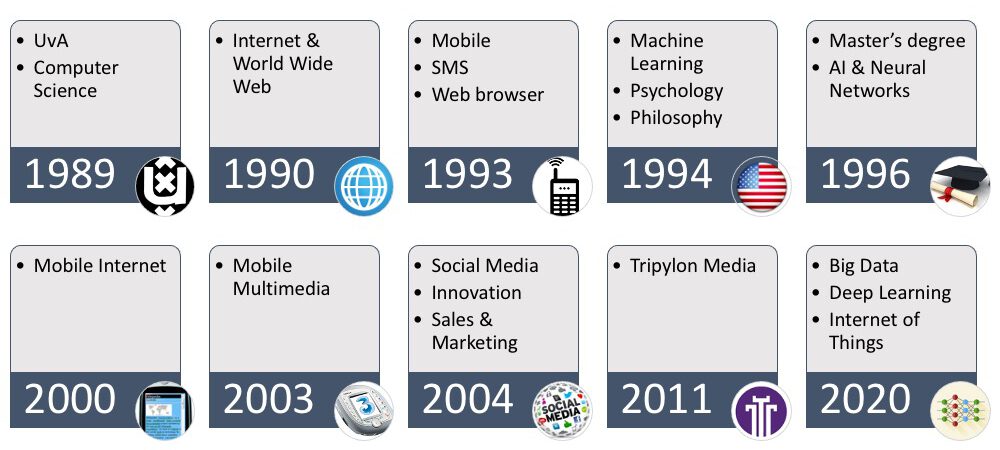 TESTIMONIALS


Bernard Smeenk
Policy Advisor International Centre, Amsterdam University of Applied Sciences

Floor de Groot
International Management Studies, Utrecht University of Applied Sciences



Annebeth Wierenga
Corporate Communications Manager

Linda de Wit
Communication Advisor, MLD Foundation

Alexandra Popova
Marketing Director

Nienke de Boer
Development Manager

Marian Bauwman
HR Director, NWB Bank
De marketeer van nu is over 10 jaar niet meer relevant! Digitale ontwikkelingen van de afgelopen decennia hebben invloed op alle lagen van organisaties: In de laatste 100 jaar konden organisaties door middel van marketing zorgen voor verandering in consumenten...
CONTACT ME
Sirous Kavehercy
☏ : +31 6 26111126
@ : info (AT) tripylonmedia (DOT) com
✉ : Amsterdam, The Netherlands
Chamber of Commerce : 37140901